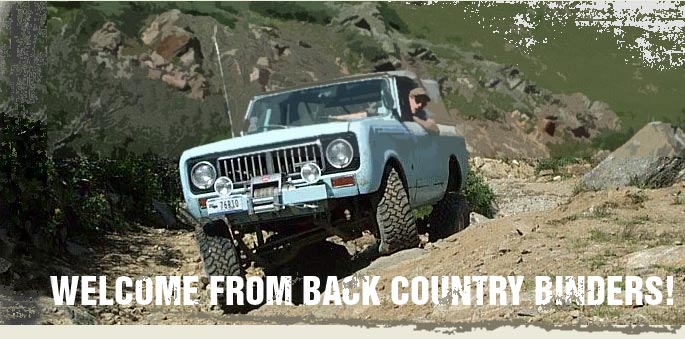 Here at BCB 4x4 we specialize in International Harvester brand vehicles. That said we hold the same goals and values for Fords, Chevy's, Dodges, Jeeps, and foreign 4x4's, or any other off road vehicle for that matter. When it comes down to it, a job well done is always the outcome. So let us get you the right parts your project needs at a reasonable price. Along with our retail store we have a full service facility to build, maintain, or customize your vehicle for unparalleled dependability, functionality, and great looks.
Welcome to our new website! We're currently working on getting items listed, so please check back often. If you're looking for something and we don't have it on the site yet, don't hesitate to give us a call at 360-377-4979.
Feel free to sign up for our new forum while you're hanging around. If you want a product that you know we offer from our old website, then please call us. We will be constantly adding to this new site, so check in often.